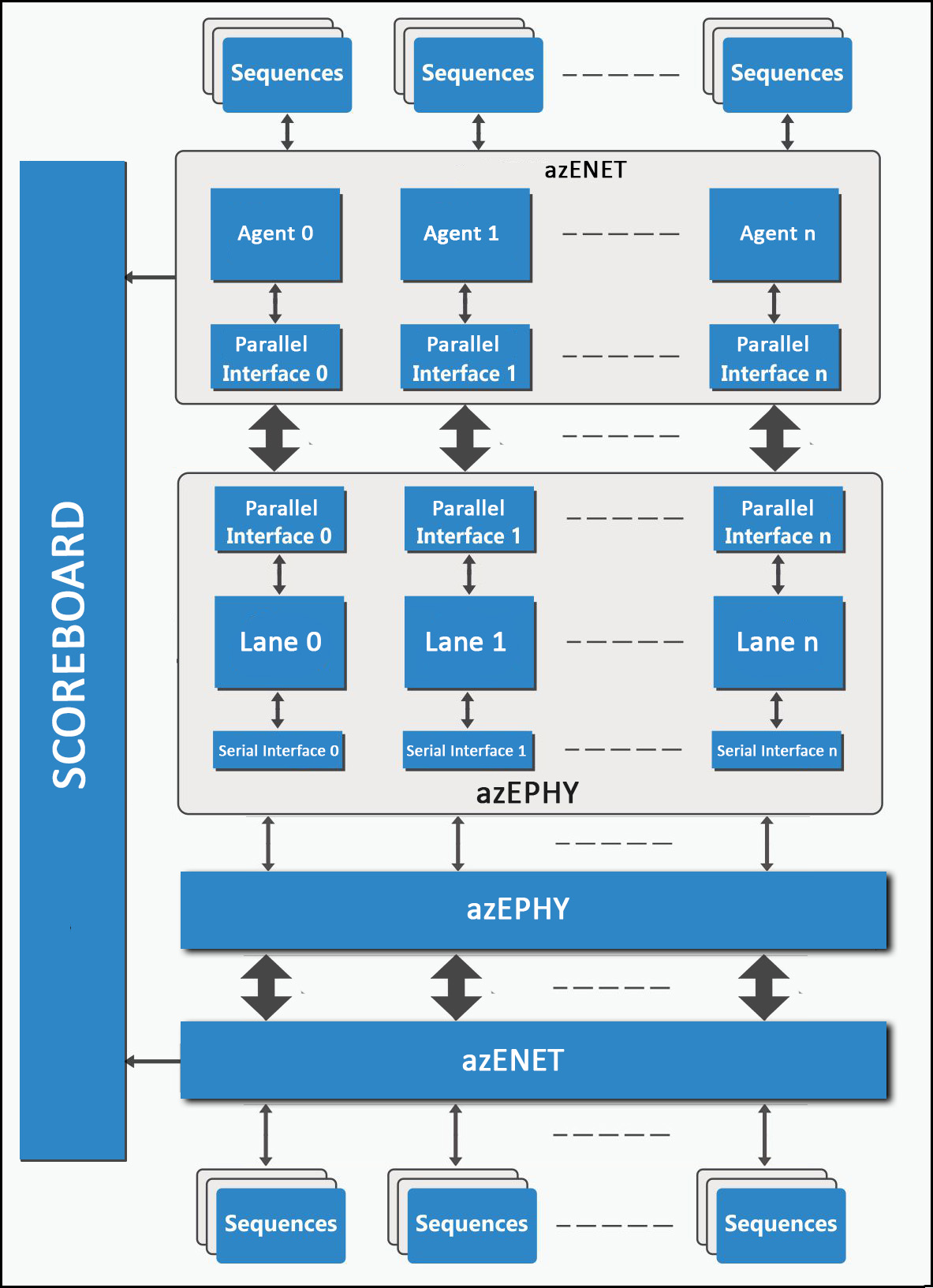 Description
This Ethernet PHY VIP Solution is a combination of three products (azEPHY, azENET, azMDIO). azEPHy is a system verilog based PHY model. azENET and azMDIO are UVCS used to drive the PHY at the MII, GMII, XGMII interface.
Feature List
Spports Ethernet version IEEE 802.3
Supports both half duplex and full duplex operation.
Contains 3 types of frame.

Basic frame (length/type <=1500)
Type frame (length/type >=1536)
Pause frame (Fixed size = 84 octets)

Supports MII, GMII and XGMII interface.
Handles collision detection and avoidance.
Supports carrier extension.
Supports error insertion scenarios.
Contains transmission and reception error scenarios.
Contains test suite to check all scenarios.